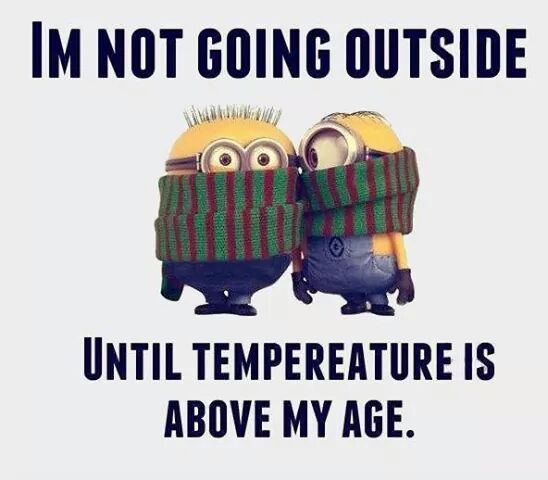 I've complained about running in the cold before, but I'm going to do it again.
I grew up on the Mexico border (not a cold place), and I've spent the last 5 years in Florida (also not a cold place). Now I'm in Mississippi, which is not billed as a cold place (and isn't relative to Canada and Antarctica), but I'm freezing my toes off this week. It was the first time I'd seen temperatures hit the teens in a long time.
Now this, of course, is not the best thing for running. I don't like running in the 50s. I've figured out how to tolerate high 40s. I thought I'd give high 30s a try today.
That was a swing and a miss.
I ran for 5 minutes and then noped out of that.
I didn't want to completely bulk up in a windbreaker jacket (partially because the windbreaker is now 10 years old, and I resemble an old guy walking around the mall for exercise in it), so I opted to layer on three shirts. Two worked just fine at about 50 twice this week, so I thought a third would be alright.
I was so very wrong.
It was blatantly uncomfortable. I have trouble exercising in cold air. Makes it hard to breathe. I was prepared for that. I was not prepared for the cold to just hurt.
Luckily, I was already planning to stock up on some more cold weather gear this weekend (in addition to some I received over Xmas), so hopefully this won't happen again.
That said, if another ridiculous cold snap happens when I run my 5K in two weeks, I'm all sorts of screwed. I'm too stubborn not to run, but this will not turn out well.
But at least there should be hot chocolate.
-Q
#ihaterunning