I'm not overly fond of the general update/recap thing, especially when there is no real accomplishment (e.g., finishing a race). I prefer to have an idea to share or a story to tell. But sometimes you can learn from someone else's process, and I suppose getting started somewhere new is an accomplishment in itself.
It all started with an idea. And that idea was that I didn't want to die of a heart attack at 40.
After getting into a good swing of things with yoga in May and June, things got completely derailed in July as I was prepping to move, then moving (and I have some stories to tell about that), and getting settled after the move.
Basically, I stopped working out and started eating like I wanted to have a heart attack at 40 (lots of battered food). I knew this would be problematic. One, I just can't treat my body like that without paying a price. Two, my mental health will go to crap if I don't pick up my activity level.
So that's where the idea starts.
Two posts ago, I mentioned some perks to the new job: free gym access and massage therapists on campus.
I technically started work last week, but I was out of state most of the week and blatantly exhausted the rest of the week. I vaguely considered yoga when the weekend came around, but I still wasn't having it. By the time Monday rolled around, I knew it was time to do something, so I packed my gym bag and mentally prepared myself to re-enter the world of the college rec center.
Did I mention I'm not overly fond of those rec centers? There's nothing inherently wrong with them, but they're filled with people who are 18-22. Did I mention I teach people who are 18-22? It's just weird to see a student in the gym, especially as I'm slogging on an elliptical because my knee has vetoed running.
As I got into the right mental headspace, I put on my clothes, tied my shoes, and put on my wireless earbuds so I could roll into the gym.
I drove. It was a 1-minute drive. It's a 5-minute walk. I'm lazy.
Not being familiar with the gym, I didn't even really know where the entrance was or where I could park. I just assumed something would work out as I got ready to work out.
Getting into the gym is a little confusing. It's an odd layout when you walk in. There's no obvious direction to find anything. I'm still not sure if the weight area I found is the only weight area. Same for cardio equipment.
But that's ok. It had what I needed and wasn't too crowded (in between terms right now).
I had my plan typed into my phone, so I got to plugging away. As soon as I could find an elliptical that was on. I have a genuine dislike of cardio machines, especially when I can't tell how to turn them on or if they're already on but just sleeping. So that was 3 minutes wasted.
I finally found an elliptical machine and turns out they're not all the same. The one at physical therapy let me adjust the length of the strides and resistance. The ones at the rec center let me address angle of the steps and resistance. I burned out my glutes in 5 minutes because I was basically doing a slow climb. Do not recommend.
Lifting was mostly an entertaining fiasco after such a long layoff. I loaded what I thought was reasonable to find out it was too heavy, then I'd go light on the next thing to avoid issues and swing the other way. And then I did single-leg deadlift and tried not to fall on my face in public. Entertaining all around.
Upper body was mostly cut the first day to avoid issues, but I got all of my leg work and most of my core work.
The next day I realized I made a fatal error: I didn't foam roll. Whoops. Foam rolling the next day is a good way to make a grown-ass man cry.
I returned midweek but went to the other rec center (they're adjacent to each other). The other is smaller and usually frequented by faculty instead of students, but it doesn't have the same amount of equipment (or in some cases the same equipment). That said, it has what I need, so awesome. This went a little better because I knew where I was at physically.
And the day after that? Massage time.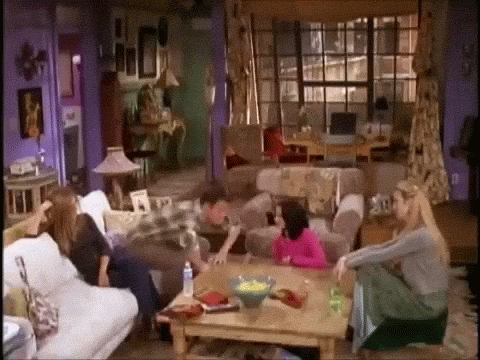 The free rec center is the most important thing for practicality. But the MT on campus was the thing I was most excited about.
And it was fantastic.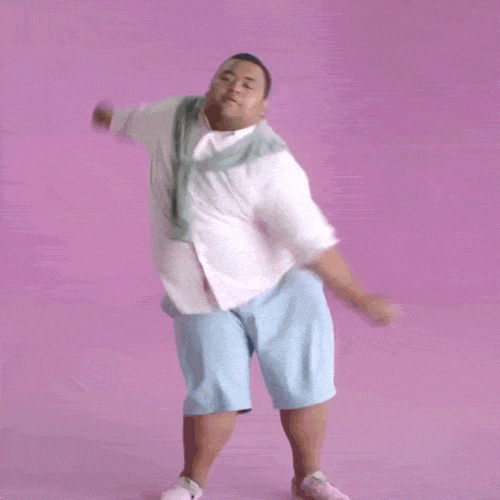 Another small-framed lady like my last MT, but this one lived with her elbows digging into my muscles. Seriously, have another happy dance: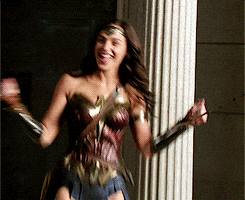 She did a great job, and I was comfortable. It took 6 months to find the right place in Mississippi. It took another 3 to find the right person I stuck with. Took me 3 weeks here.
And the bonus? I had to drive 60 miles roundtrip and pay $20 more for the same thing in Mississippi. This is a serious perk.
Two lifting sessions chased by a brutal massage session. And how do we close the week? Back in the weight room.
I made it in the late morning, and there was no one else working out. It was glorious. The workout was kind of meh as I baby myself, including a rogue shoulder, but something is better than nothing.
And what's on tap? Yoga class. I'd say things are looking good.